History
The MFM adventure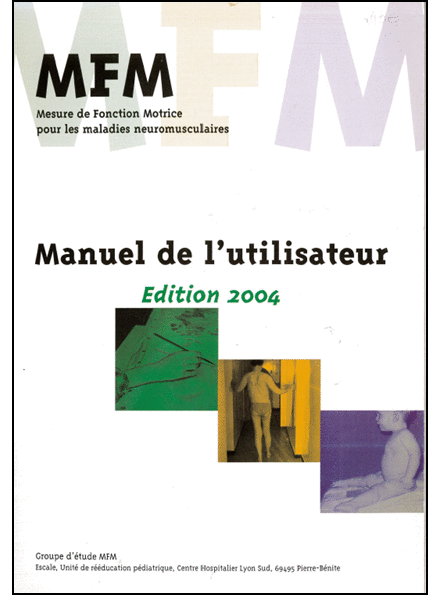 The process of development and validation of the MFM began in 1998.
A provisional scale consisting of 75 items was sent to 166 national and international groups.  The criticisms expressed by 47 of these groups (Physical Medicine, Neurology and Pediatrics from both Europe and North America) were then analyzed by a French-speaking study group which met for the first time in September 1998. The first version, which included 51 items and written in French, was submitted for validation. The validation study for this MFM first version took place between May 2000 and February 2001 and involved the participation of 17 centers and 376 subjects.
The lessons learned from the results made it possible to produce a 2nd version with 32 items, which became the final version of the MFM-32.
In 2006, demands from researchers and clinicians led to the validation of the MFM in children under 6 years to be considered.
A study in 2007 in 4 French sites with 191 healthy children demonstrated that some items were not suitable for a child undergoing psychomotor development.
By eliminating items that were failed by more than 80% of the healthy children tested, a reduced MFM with 20 items was defined.