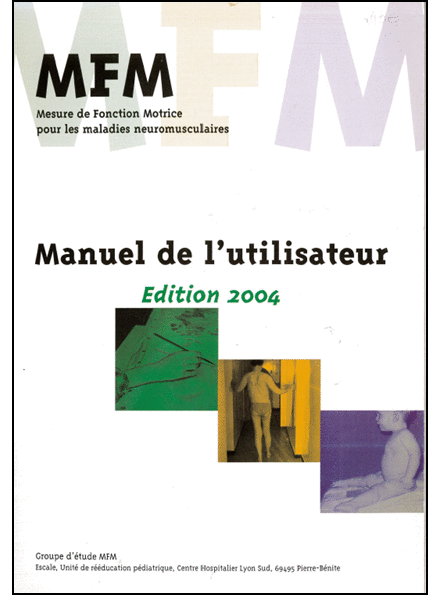 The user manual is an essential tool for a rigorous scoring of each item and should be consulted throughout the MFM validation process.
It gives all the information necessary for the validation of each of the 32 items (description of the starting position, scoring instructions) and the necessary details or scoring aids.
The scoring sheet displays the domain of each item and facilitates the transcription of scores and the calculations necessary per domain and for the total score.
These documents are available in French (original version) and in many foreign versions. You will find below the list of the different versions and you can get a PDF version of the documents HERE.